The impact a legacy gift can have on our musicians
In 2010 we received a legacy gift which enabled the acquisition of a new xylophone, which was desperately needed by the orchestra at the time.
Graham Johns, Principal Percussionist, had been scouring the world for a new xylophone but was only interested in one with Honduras rosewood blocks, which is an endangered and protected species of tree. The best xylophones in the world are constructed in the early 1900's and have a beautifully seasoned bars from this wood, which gives the instrument a uniquely beautiful tone. They very rarely become available.
Graham put a call out to his musical connections around the globe and struck gold.
A set of old Deagan rosewood xylophone bars and their metal resonators were discovered in an attic in Chicago, USA. These dated back to 1912.
Over a period of months, these bars were analysed, restored, tuned and shipped to Liverpool with a new frame, to become the beautiful xylophone that we have today, which will be cherished for generations to come.
Graham says "It is a true joy to play great music on this wonderful xylophone! My colleagues and I will be forever grateful for the gift that made it possible to acquire this extremely rare instrument for us. It is a thing of real beauty."
Without this legacy gift, we could not have secured this world-class instrument, which features regularly on the stage of Liverpool Philharmonic Hall.
In memory of Kenneth & Pamela Williams – we owe you a great debt of gratitude.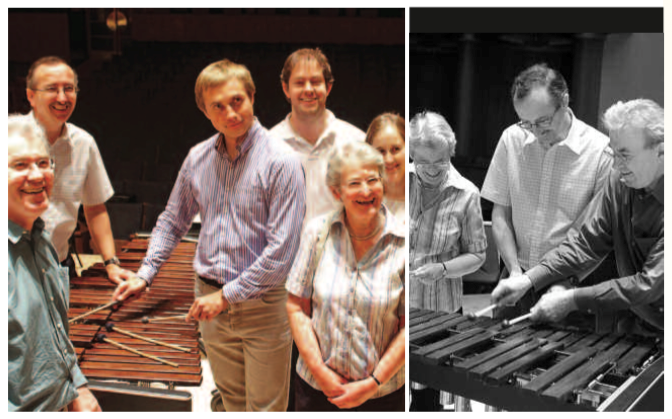 ---
The impact a legacy gift can have in Liverpool
In 2018 we received a significant legacy gift in support of In Harmony Liverpool.
We established In Harmony in 2009 in Everton, one of Liverpool's most deprived neighbourhoods. The project's founding aims were to use music to bring people together and empower them to discover what they could achieve individually and collectively - to develop an active, sustainable and cohesive community through orchestral music-making and learning, and to improve children's musical skills, attainment and life chances, and family wellbeing and respect.
Many of our children and their families face challenges arising from poverty, special educational needs, mental health issues, social exclusion and community integration, addiction, and family disruption.
We work with children, school leaders and community partners in primary schools and a large nursery school to produce a whole-school approach that is child-centred, adaptive and responsive to children's needs, and offers consistently excellent and immersive musical education.
The result is that making music, learning a musical instrument, and being part of an orchestra that rehearses and performs throughout the community and in venues such as Liverpool Philharmonic Hall is now a normal part of life for the children in Everton.
The legacy donations we received in 2018 supported the expansion into a third primary school in Anfield.
With new investment we increased our reach from 863 to 1,500 children and their families from September 2018.
"Hope is so important at the moment and this brilliant project gives us that in bucket loads! Music is incredibly powerful in many, many ways and In Harmony shows us that beautifully. The children and young people, the school, the community and Liverpool Philharmonic have over these last few years become a second family to so many of us and that's worth its weight in gold."

Local Everton Councillor Jane Corbett
A legacy gift like this makes a lasting and meaningful contribution so that future generations can share in the love of music and music making for many years to come.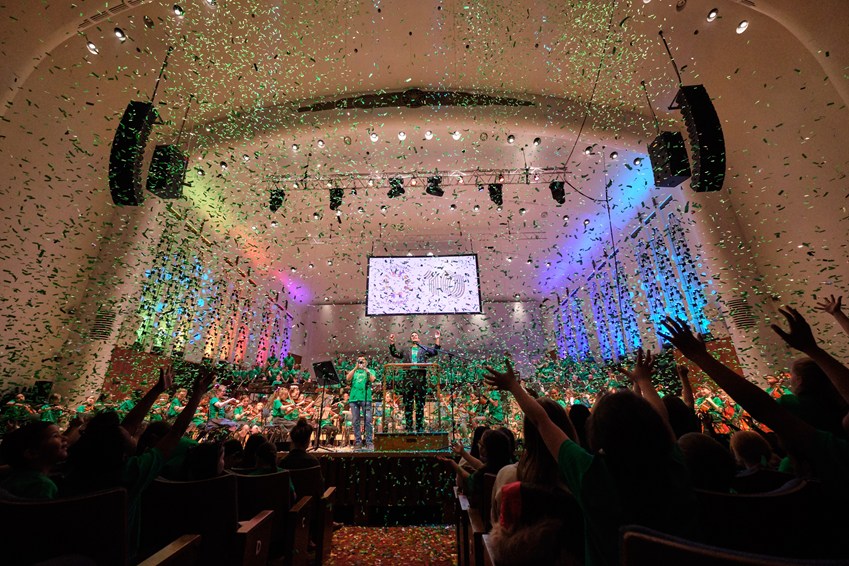 ---
The impact a legacy gift can have on the music we perform
In 2019, Liverpool Philharmonic was very lucky to be able to complete their set of 12 "Forever Bells", making us the first orchestra in the UK to obtain a full set of sonorous church bells that will last for generations to come.
The acquisition of these bells has been an extensive passion project for our Principal Percussionist Graham Johns, and has taken many years to complete. The final 3 bells were cast in June 2019.
We have chosen to dedicate our largest bell to all those who have made a legacy gift to Liverpool Philharmonic. It is thanks to the passion and generosity of those who loved music that we have been able to plan for major projects like this, and pave the way for musical excellence in the UK.
Legacy gifts like this make a lasting contribution that shape the future of our orchestra and the music we are able to perform.