Welcome, folks!
It's the most exciting time of year here at Liverpool Philharmonic – the Orchestra kicks off a new season, the Music Room hosts its first concerts after the summer break, our Learning programmes get ready for the start of the school term... With all these new beginnings happening around us, we thought we'd get in on the act, so here we are – welcome to the brand-new, official Liverpool Philharmonic blog!

We'll be posting regular updates about everything that's going on at Liverpool Philharmonic: taking you behind-the-scenes of events, showcasing different parts of our programme, chatting to artists, sharing playlists, exploring musical works and the people, places and stories behind them – it'll be everything you'll need to get your fill of the Philharmonic.

So new blog, new season – it makes sense to start by exploring a theme and genre that will be popping up in many of our 2022/23 concerts. When putting the programme together this year, our Chief Conductor Domingo Hindoyan was keen to pack the season with pieces inspired by folk music. A genre that celebrates diversity, the sharing of stories and histories and the coming together of communities, it seems to carry a special relevance and poignancy in our world today – and to set the tone for the season, our very first concert is infused with flavours of folk. Both composers featured in this concert recognised the power and significance of the folk tradition, building it into their works with differing motivations and effect.

Let's look at the first piece the Orchestra will take on – Janáček's mighty Sinfonietta. Leoš Janáček was many things: a composer, a tutor, a critic, a conductor. He was also an avid collector of national folk songs and a hugely patriotic Czech, and these two traits really come to the fore in Sinfonietta. Composed in the 1920s, when nationalist feeling was growing throughout Europe, and in the wake of Czech independence, the piece was to open 'Sokol' festival – an event celebrating sport, youth and Czechoslovakia's nationhood. Janáček normally turned down commissions, but this one was right up his street. Quite literally. He named movements after locations in his hometown of Brno and dedicated Sinfonietta to the Czech army, opening and closing the work with brazen, floor-shakingly powerful military brass fanfares. Of course, a piece recognising his nation's culture and spirit was also the perfect place for Janáček to indulge in his passion for Czech folklore. He peppered the work – and the second movement in particular – with rhythms and melodies from traditional dances. Five-note pentatonic themes (i.e. the black notes on the piano), common in Czech/Moravian folk and perhaps reflecting tones made by the traditional instruments shepherds played, crop up in Sinfonietta's opening. More orchestral passages are interrupted by folk motifs, traditional Czech/Moravian melodies and rapid, free folk-inspired strings. What we're left with is a mix of orchestral grandeur and melodic national pride – a lovingly crafted musical portrait of his beloved homeland's identity and traditions.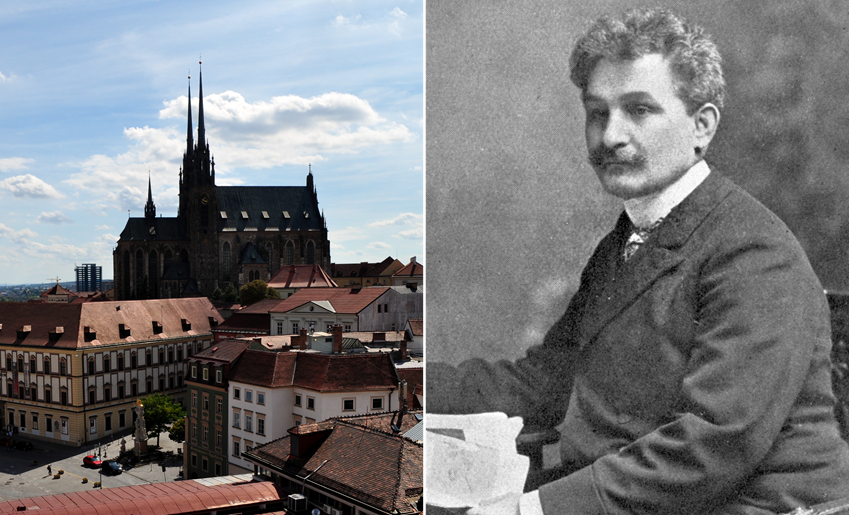 Then we have Gustav Mahler. A composer known for masterful symphonies, expansive in scope and force, Mahler's Fourth Symphony seems different. It's lighter and shorter, more childlike – perhaps Mahler getting back to 'basics', getting back to his roots… See where we're going with this? The symphony celebrates nature and youth, and Mahler thought that the folk tradition was the perfect match for this. He liked its simplicity, how it was familiar, down-to-earth and served as a kind of cornerstone of human experience, so it's woven deep within the fabric of the symphony. He introduces Freund Hein – a figure in German folklore who represents death – in the second movement and nods to folk melodies appear throughout the work. The biggest infusion of folklore, however, comes from Des Knaben Wunderhorn. Published early in the nineteenth century, this was a set of German traditional poems and songs, compiled by Clemens Brentano and Achim von Armin.  Containing texts that focused on love, bravery, children's songs and wandering in nature, the collection painted a romanticised picture of folklore, and its editors saw it as a celebration of German culture. The work impressed many famous cultural figures and it served as lasting inspiration for Mahler – he wrote a song cycle which borrowed the collection's name, and, in fact, over half the songs Mahler ever composed incorporated lyrics from Des Knaben Wunderhorn. Having explored Earth, wonder and the universe in the course of his Fourth Symphony, Mahler closed the work with a return to his favourite folk poetry. He used the song 'Das himmlische Leben', which portrays a child's view of heaven and whose words were taken from, you guessed it, Des Knaben Wunderhorn. Mahler set this folk poem to relatively relaxed and unsophisticated music, perhaps aiming to reflect the humble origins of the text. Mahler's nods to folk didn't seem to sit well with critics at the time – some found them 'unoriginal' and jarring alongside 'high' musical styles. But Mahler's Fourth grew in popularity, seen as accessible yet bursting with colour and character – much like folklore itself.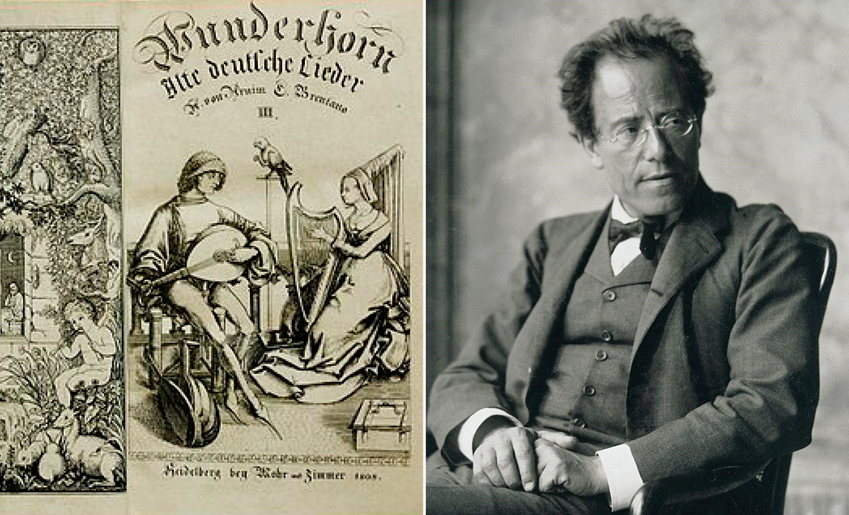 After a start like that, it's little surprise that folk sounds echo throughout the entire season, appearing in different guises, from different cultures and interpreted by different composers. We're bringing you works by former Royal Liverpool Philharmonic Orchestra Conductor Max Bruch, including his Scottish Fantasy – a piece absolutely overflowing with references to traditional Scottish folk melodies. Dvořák was another composer who frequently drew inspiration from Czech folklore. His New World symphony appears in programmes in November and contains themes which evoke the character and rhythms of Czech folk dances. The Orchestra also take on Dvořák's The Wood Dove – a piece that tells a murderous and scandalous tale from a Czech folk poem of the same name. Vaughan Williams' Running Set – a work named after a traditional British folk dance – appears in an October concert. He wrote this lively piece to feature at the 1934 National Folk Dance Festival, and Celtic fiddle tunes and traditional folk dance melodies make up its very core. And how could we leave out Bela Bartók – the true master of folk songs. A great collector of Hungarian folk music, Bartók infused his score for the ballet The Wooden Prince with many elements of the genre. Folk motifs which hark back to traditional Hungarian dances are used to represent certain characters within the music, and as the ballet's story comes to an end, the Hungarian folk tune Fly, Peacock can be heard. In the concert where the Orchestra take on music from that ballet, our Young Artist in Residence Isata Kanneh-Mason also performs Dohnányi's Variations on a Nursery Tune. That piece opens with perhaps one of the most famous folk tunes of all – Twinkle Twinkle Little Star.
It's clear that folk represents different things to many. It can evoke a sense of place, a past, a future, a people, a story – or perhaps a combination of all. Music has helped allow folk traditions to live on, helped the genre continue to captivate and bring people together – as it will do in the Hall this season.
 Season Opening Concert

All images from Wikimedia Commons