Over the next three years, we're thrilled to be bringing all that we do to Barrow-in-Furness.
Working in collaboration with a wide range of fantastic partners including The Forum, BarrowFull, Cumbria Music Education Hub, North West Music Academy, Westmorland & Furness Council, and with the support of Arts Council England we'll be bringing something for everyone, whether you're a fan of classical music or this is your first time hearing an orchestra.
The Orchestra and Chief Conductor Domingo Hindoyan will be bringing you a stunning selection of show-stopping performances and inspirational music-making projects. There'll also be events specially designed for under-5s, chamber music concerts, dementia-friendly performances, and collaborations with local arts organisations.
And that's not all - we're putting together a youth programme that'll grow every year, working with teachers across Barrow to enrich music education through workshops and live performances in schools.
You can catch us all around town – The Forum, Barrow Town Hall, Barrow Library, St Mary of Furness Church and yet to be revealed pop-up locations – so come along and get involved. We can't wait to see you.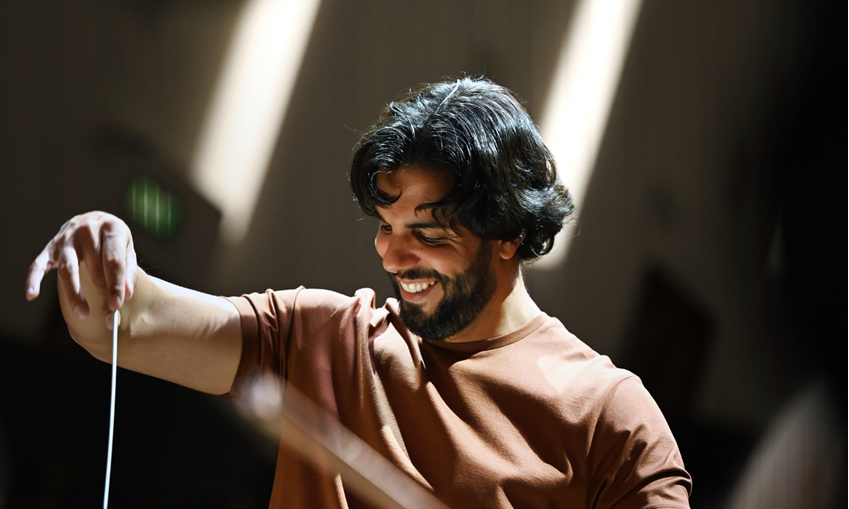 Saturday 20 January 7pm
Royal Liverpool Philharmonic Orchestra Opening Concert
Bizet, Beethoven and Barrow
The Forum
Bizet Carmen, Prelude 
Introduction to Beethoven On-stage Q&A with Domingo Hindoyan 
Beethoven Symphony No.5 
Domingo Hindoyan conductor 
Royal Liverpool Philharmonic Orchestra 
It's the Opening Concert here in Barrow, and we're bringing out the biggest, the boldest and the best for this party. We're kicking things off with a real winner (quite literally if you're into your Formula 1) – Bizet's Prelude from Carmen. Then, prepare for one of the most famous works ever composed – Beethoven's mighty Fifth Symphony. Chief Conductor Domingo Hindoyan and a presenter will explore the music before the Orchestra bring you the full piece in all its roof-raising glory.
And what kind of celebration would it be without cake and fizz? So we're throwing that in for you to enjoy after the concert, where you'll also have the chance to meet some of our musicians.
This is a sold out concert.
---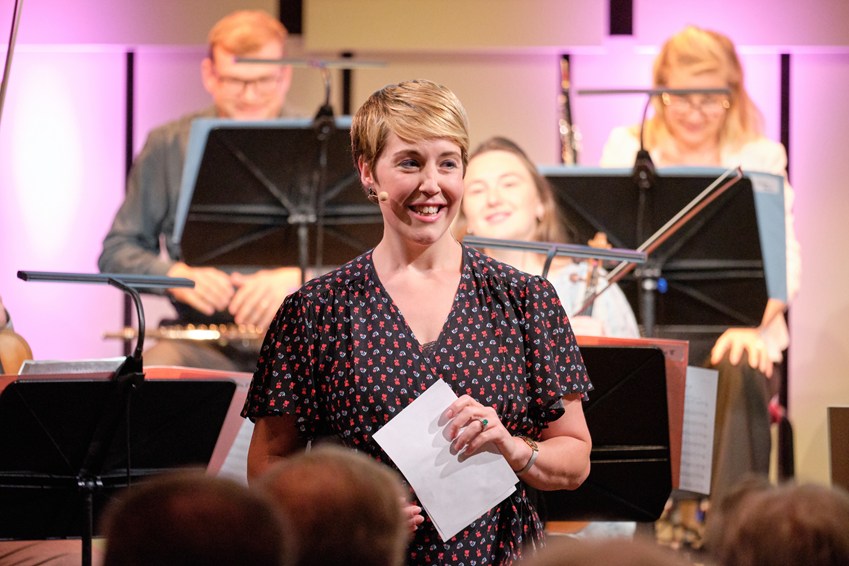 Tuesday 26 March 1.30pm
Dementia-Friendly Concert: By The Sea
Barrow Library
Claire Henry presenter
Members of the Royal Liverpool Philharmonic Orchestra, perform a concert of popular classics by Mendelssohn, Debussy and Saint-Saëns alongside traditional British favourites created especially for people living with dementia, along with their friends, family and carers. The concert takes place in Barrow Library, which is fully accessible.
The performance space will be made as comfortable as possible for the audience. The concert will last for approximately one hour and seating is unreserved.
Tickets: £5
---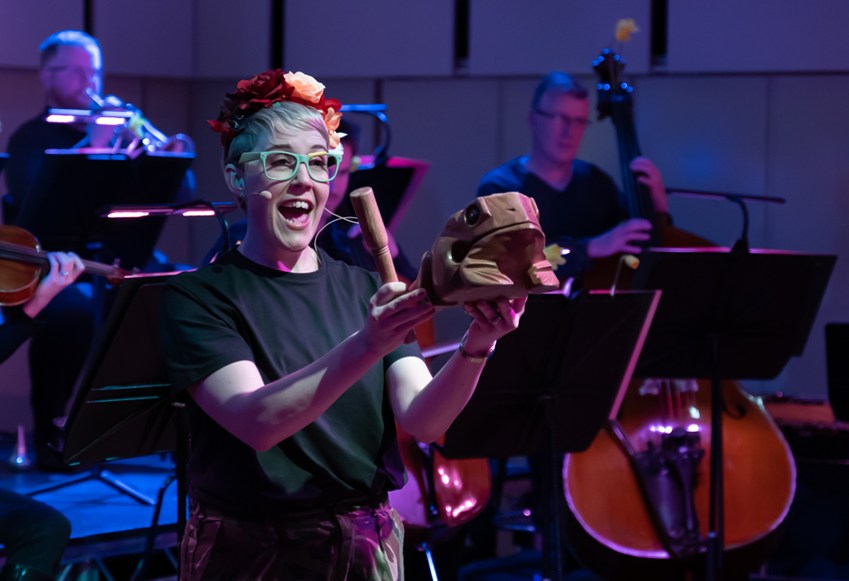 Wednesday 27 March 1.30pm
Under-5s Concert: Party Time
Barrow Library
Claire Henry presenter
We're throwing a party – and you're top of our guest list! Join Claire Henry and Royal Liverpool Philharmonic Orchestra musicians for the ultimate fun-tastic celebration, packed with all the essentials – dancing, silliness and of course, party games. So dress up in your best party clothes and meet us at the Library.
With our fabulous presenter Claire Henry as our guide, these relaxed concerts allow our youngest audiences to explore the music through movement, songs and interactive fun. Barrow Library is fully accessible and our audiences will enjoy wriggling and jiggling along to the music from comfy floor mats.
Tickets: £5 adults; £3 children
---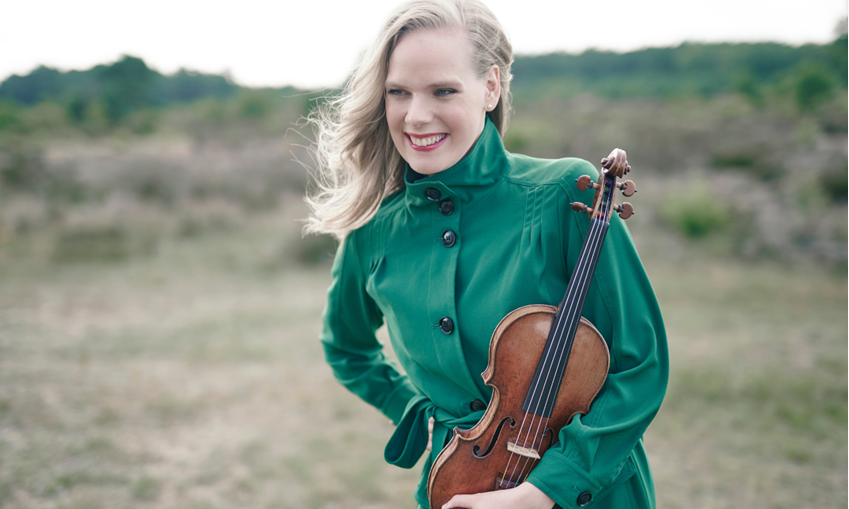 Friday 7 June 7pm
Four Seasons of Buenos Aires
Town Hall
Arvo Pärt Summa
Bach Concerto for Two Violins in D minor*#
Grieg Holberg Suite
Piazzolla Four Seasons of Buenos Aires*
Sarasate Introduction and Tarantella* 
Simone Lamsma violin*/director
Eva Thorarinsdottir violin#
Strings of the Royal Liverpool Philharmonic Orchestra

Superstar violinist Simone Lamsma is the Orchestra's Artist in Residence this year, and we can't wait to bring her to Barrow to lead a concert where the string section step into the spotlight. Tonight, you'll experience a year in Argentina with Piazzolla's passionate Four Seasons of Buenos Aires, explore Bach's iconic Concerto for Two Violins, and enjoy enchanting music by Grieg, Sarasate and Arvo Pärt.   
Tickets: £25
Concessions: £23
---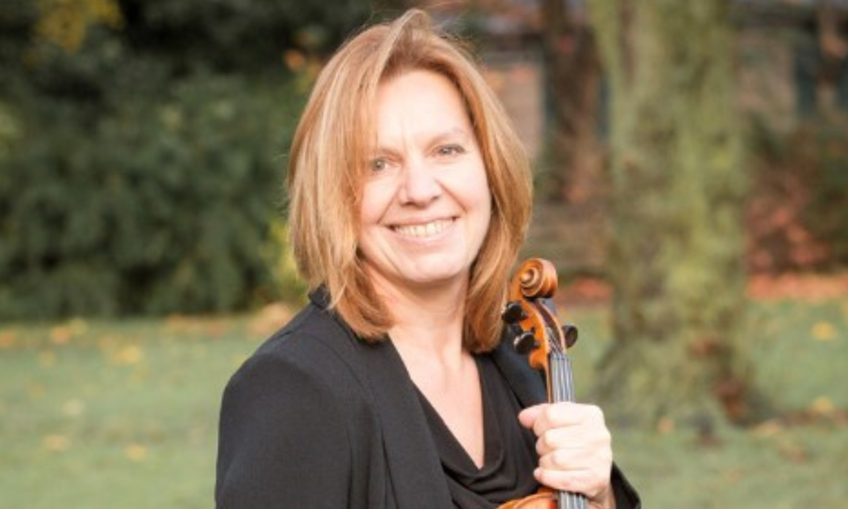 Friday 21 June 7pm
A Little Night Music
St Mary of Furness Church
Bach Brandenburg Concerto No.3
Bach Concerto for Oboe d'amore
Marianna Martines Overture / Symphony in C                   
Mozart Eine Kleine Nachtmusik
Dittersdorf Concerto in A for oboe d'amore                            
Thelma Handy violin/director
Jonathan Small oboe d'amore
Royal Liverpool Philharmonic Orchestra
Join us for a blissful summer evening as the Royal Liverpool Philharmonic Orchestra perform five bright, vibrant and irresistibly playful pieces in the inspired setting of St Mary's Church. You'll enjoy well-known orchestral gems like Mozart's Eine Kleine Nachtmusik (A Little Night Music) and Bach's lively Brandenburg Concerto. You'll also be introduced to the soothing sounds of the oboe d'amore – oboe of love in Italian!
Tickets: £25
Concessions: £23
---
Sunday 30 June 3pm
Souvenir de Florence
The Forum
Rossini Overture, The Barber of Seville
Tchaikovsky Souvenir de Florence               
Bizet Symphony in C               
Domingo Hindoyan conductor     
Royal Liverpool Philharmonic Orchestra        
Let the Orchestra whisk you away to warmer climes with Tchaikovsky's glorious Souvenir de Florence, a piece inspired by the composer's happy memories of time spent in Italy. In today's concert, that piece sits in between the dramatic whirlwind that is the Overture from Rossini's comic opera The Barber of Seville, and the dazzling fireworks of Bizet's impressive Symphony in C. 
Tickets: £25
Concessions: £23
---
Booking fee of £1 per ticket for all tickets purchased.