Key Stage 2 Schools' Concerts: "Musical Tracks"
In partnership with National Museums Liverpool

Royal Liverpool Philharmonic Orchestra, conductor Melvin Tay and presenter/producer Alasdair Malloy present "Musical Tracks", delivered in partnership with National Museums Liverpool.
Performers:
Royal Liverpool Philharmonic Orchestra
Melvin Tay conductor
Alasdair Malloy presenter
Concerts last 1 hour 15 minutes
* with BSL interpreter
CLICK HERE TO BOOK CONCERTS
 
Scheme of Work
With your booking you will receive a free scheme of work, written specifically for Key Stage 2 and exploring the concert theme and content. Encompassing 8 individual lessons that can be delivered in the classroom by the class teacher, it also includes recordings of some of the repertoire, specially recorded by the Royal Liverpool Philharmonic Orchestra, and additional resources to support the lessons. It will also introduce the performers, and relevant background information to prepare for your visit.
The Key Stage 2 scheme of work also includes the lyrics and video to learn our specially commissioned song, sung by all children in the audience during the concerts. The video will also include the British Sign Language to support teaching the song.
The scheme of work allows learners to develop knowledge and skills, linked to the national curriculum, and will enhance their experience at the concert. 
"The Scheme of Work is a big hook for me in booking. It pre–processes the experience for children with conditions like ASD and BSED. The children enjoy the concert more because they can connect with difficult music and focus on orchestra and the message (environment). The scheme of work also provides excellent CPD for teachers who are not music specialists and for those with a music specialism a great pedagogy for primary practice." 

Primary Teacher, Key Stage 2 Schools Concerts, 2020 
The scheme of work will be sent out via email to all bookers within a week of booking.
INSET Session 
This free session will provide an introduction to the scheme of work and accompanying resources. It will allow teachers the chance to develop music teaching skills, and gain confidence in delivering the scheme of work in the classroom. Teachers will learn the song that will feature in the concert, and will be given support in how to teach the song in the classroom. They will have the opportunity to ask any questions before their visit.
Please note that both the online and in person sessions will last for approx. 1 hour 30 minutes.
To book a place on an INSET Session, please complete this form.

National Museums Liverpool Virtual Classrooms
To enhance your visit to Liverpool Philharmonic Schools' Concerts, our partners, National Museums Liverpool, can provide workshops via their 'Virtual Classrooms'. Schools can book online workshops for Key Stage 2, focussing on topics covered in our Musical Tracks concerts, such as 'The Amazing History of Liverpool', 'Understanding Transatlantic Slavery' and 'Titanic: Travelling Through Time'. Click here for more information…
https://www.liverpoolmuseums.org.uk/learn/virtual-classrooms#section--book-your-workshop
 How to Book
Book now using the button above – simply select your preferred date, choose the number of tickets required, pay using a debit/credit card*, and you're all booked!
You are entitled to 1 free adult for every 10 child tickets booked, or part thereof. For example, if you book 33 child tickets you will be entitled to 4 free adult tickets. Please select the appropriate number on the booking page.
It your responsibility to book the appropriate number of adult places for the number of children attending, ensuring safeguarding ratios are met. You can purchase additional adult tickets on the booking page.
You can tell us about any specific accessibility and/or parking requirements on the booking page. If you require a wheelchair space however, please complete the form below to book your tickets.
If you are a special school, please use the form below to book your tickets.
You will not receive any tickets for this event, a confirmation email will be issued once payment has been received. 
 Schools booking as part of Music Education Hubs
If you are a school booking as part of Resonate Music Education Hub, or St Helens Music Education Hub, you should have received a promo code to book your tickets. If you haven't received a code, please contact schoolsconcerts@liverpoolphil.com 
Multi Academy Trusts
If you are a Multi Academy Trust wishing to buy tickets for a number of schools (minimum 500 tickets) you can take advantage of a group booking rate (£4.25 per child). Please contact our Box Office to book your tickets 0151 709 3789 or email boxoffice@liverpoolphil.com. You will need to have to hand:
Names of schools for each individual booking
Numbers of child/adult tickets required for each booking
A debit/credit card to purchase the tickets
 Click here to fill in our booking form.
*If you cannot pay by debit/credit card and require an invoice, please use the form below to book your tickets. Please note that payment must be made within 30 days of invoice issue to secure the booking. We reserve the right to cancel any booking if the invoice is not paid by the due date.
If you have any queries, please have a look at our FAQs page here, or contact schoolsconcerts@liverpoolphil.com

Covid-19 Entry Requirements for Schools Concerts  

For entry to all events at Liverpool Philharmonic, ticketholders aged 18 and over are required to demonstrate on arrival proof of Covid-19 status (unless medically exempt).   

Whilst schools/education groups and their accompanying staff/adults attending Schools Concerts will not be asked to demonstrate proof of Covid-19 Status on arrival, by booking tickets, schools/lead bookers are confirming that adults (aged 18 and above) representing the school/group will meet Liverpool Philharmonic's Covid-19 Status entry requirements when visiting the venue. 

By booking tickets, schools/lead bookers are also agreeing to ensure that no child aged 17 or under attends Liverpool Philharmonic venues if at the time of the scheduled activity they have: 

If schools are unable to comply with these terms and conditions of booking, full refunds/credit notes will be offered.   
Cancellations by bookers or reductions in numbers may incur cancellation charges up to 100% of the full ticket price. We cannot guarantee any non essential seating requests and we reserve the right to seat you anywhere in the hall.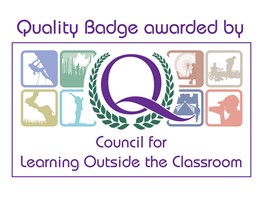 Learning Outside the Classroom Quality Certificate