Music Room
Liverpool Acoustic
Paul Dunbar & The Black Winter Band
After their fabulous album launch show earlier this year, Paul Dunbar and the Black Winter Band return to the Music Room at Liverpool Philharmonic for another roof-raising show guaranteed to raise your spirits in time for Christmas.
Liverpool-born, Paul Dunbar is a soul, rock and blues singer-songwriter described as having a powerful, soulful, signature vocal with comparisons to the likes of Joe Cocker, Bruce Springsteen, Otis Redding and Tom Waits.
Having toured the UK and Europe, he's performed with the likes of Martha Reeves & The Vandellas, Big Country, Frank Turner, King King, James Taylor Quartet, CC Smugglers and most recently supporting Jon Gomm (May 2017) and appearing at The Last Waltz (December 2016) in the Music Room. At his album launch earlier this year, he released his incredible 10-track debut album Made My Peace With You.
Performing with his Black Winter Band, Dunbar's live shows are renowned for heart-stopping, scintillating power and versatility, coupled with an emotive and heartfelt delivery of rock, blues and soul classics in the making, showcasing the range of vocal, songwriting and performing talents of this rising star.
...this was just the most gravity pulling night, the most scintillating adventure. Paul Dunbar & The Black Winter Band have set a new high in the way that you listen to songs.
£10, £13 (Premium)
7.5% per order administrative fee applies for online & telephone orders, this includes all costs and postage is free. More information about booking fees.
Additional Links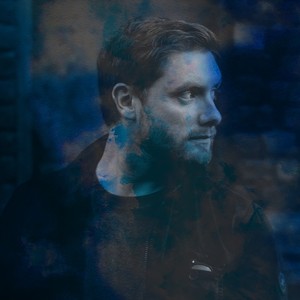 Paul Dunbar