–
Liverpool Philharmonic Hall
Royal Liverpool Philharmonic Orchestra
Háry János
Book tickets
Haydn

Symphony No.49, 'La Passione'

Mozart

Violin Concerto No.5, 'Turkish'

Wagner

Faust Overture

Kodály

Suite, Háry János
Gilbert Varga

conductor

Kristóf Baráti

violin
Classic Intro - 6.15pm, Music Room
7 February is 'Time to Talk Day 2019' and for today's Classic Intro, BBC music broadcaster and author, Stephen Johnson, will discuss his new book How Shostakovich Changed My Mind - looking at the extraordinary healing effect of music on sufferers of mental illness.
Ever heard a whole orchestra sneeze? Kodály's Háry János opens with a musical one, and continues to serve up the fun throughout! Haydn's a bit more polite, but his elegant manners hide surprising passions – meanwhile, his teenage friend Mozart conjures up an imaginary Ottoman Empire in his delightfully zingy Fifth Violin Concerto. The Hungarian violinist Kristóf Baráti gives it a dash of paprika, before guest conductor Gilbert Varga – back by popular demand – dances with the Devil (well, Richard Wagner anyway) in the fabulously moody Faust overture.
Download Programme Notes
£15, £21, £27, £35, £45 (£25 Friday)
7.5% per order administrative fee applies for online & telephone orders, this includes all costs and postage is free. More information about booking fees.
Event Dates
Additional Links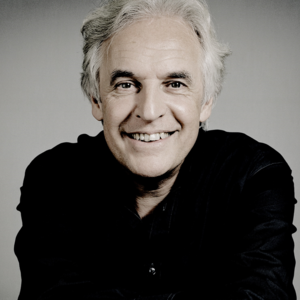 Gilbert Varga