Music Room
Creative Careers Day
This day will include a variety of workshops, activities, performances and speakers that will inspire and inform you about the range of careers out there for you as a talented young musician.
Join us for an interactive and informative day that will give you an insight into performing, sound design, composition, technical work, programming and many more! The day will also give you chance to learn more about courses and organisations that can help with your future career.
We are delighted to announce the sessions and speakers contributing to Liverpool Philharmonic Creative Careers Day:
Backstage Pass - Technical & Production
Ad Lib Audio & Liverpool Philharmonic
Interactive workshop exploring the variety of jobs and responsibilities involved in technical and production side of creative events and buildings.
'First Steps' to 'Signed' - Popular Music
Yaw Owusu, Liverpool International Music Festival
Mike Smith, Managing Director, Warner Chappell Music Publishers
Find out more about how artists can get from recording in their bedroom to headlining Glastonbury! This discussion led by creative directors in popular music includes information on how the industry works and advice on how to get noticed.
What is Sound Design? - Music & Technology
Louise Gooddy, SSR
Interactive workshop exploring how sounds and effects are created for film, TV, radio and media. Get stuck into creating your own sounds using a range of tools.
How to make a concert - Classical Music
Manus Carey, Royal Scottish National Orchestra
Andrea Quinn, Conductor
Ever wondered how orchestras put together their concerts? How do they get the best soloists and conductors to work with them? This hands-on session will give you an insight into how artistic ideas get from the boardroom to the stage.
Music, Technology & Society – Music and Media
Kim de Ruiter, Samsung
Oisin Lunny, Presenter
How does music and technology shape our lives in the 21st century, and how do companies make sure they stay ahead of the curve? This discussion about technology and innovation is for those interested in how music affect your everyday life through your smart phone, internet use and in the media.
Music for Everyone – Music Education
Rod Skipp & Sally Ann Anderson, In Harmony Liverpool
In Harmony Liverpool works with children and young people from Everton inspiring them through classical music to achieve their best! Working with members of the In Harmony Liverpool team, learn more about the social impact of working with children and young people through music and fun in this interactive this session.
Young Professionals Panel
Featuring arts professionals under the age of 30, find out about how these musicians found their career paths and what inspired them in the early days of their careers.
Hannah Warburton, Freelance Musician
Dan Francis Owen, iBass & Freelance Journalist
Hannah Bellamy, RLPO Librarian
David Taylor, Yorkshire Young Sinfonia CEO and Founder

The day will also feature "Spotlights" in performance and conducting and special perfomances from Eleanor Nelly and Rushworth Young Composers.
This day is ideal for anyone currently studying or planning to study A Level/Degree Level Music who is interested in finding out more about creative careers in music.
The day runs 9.30am – 3.00pm and is suitable for school/college groups and individuals.
Please contact youthensembles@liverpoolphil.com for more information.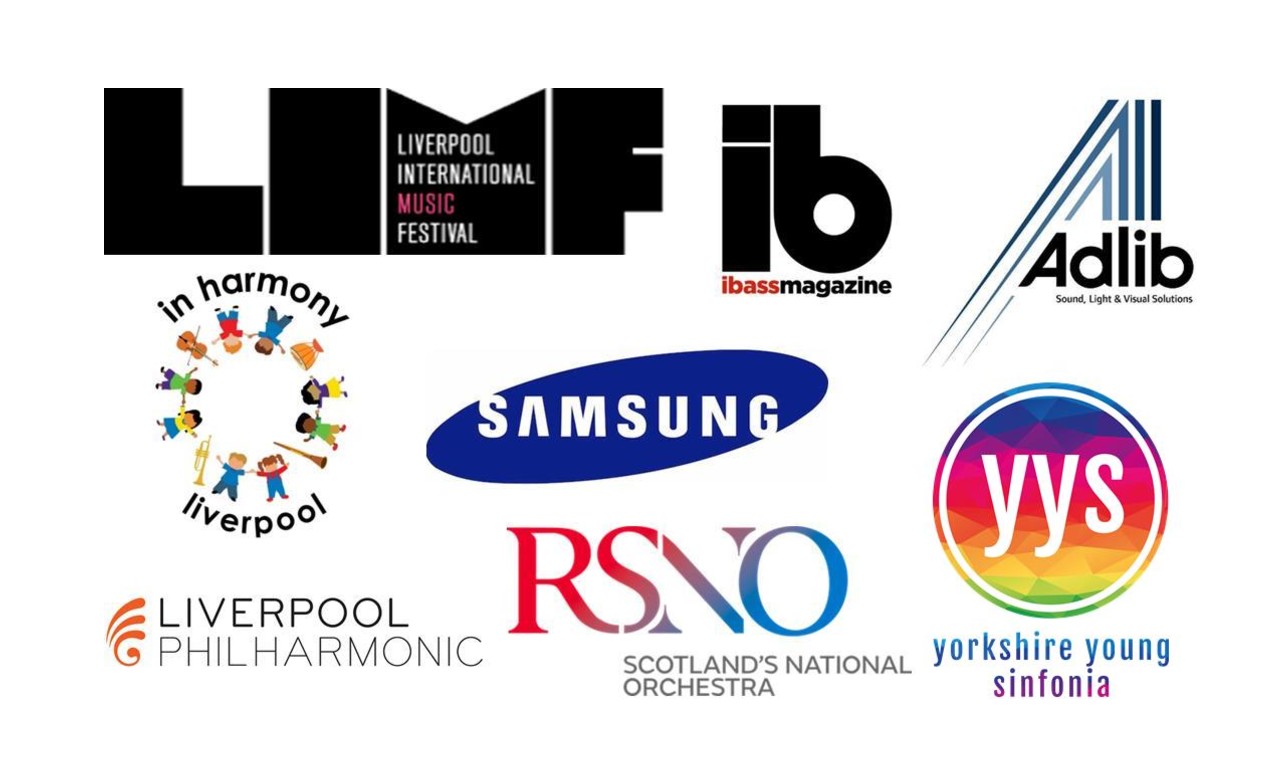 Free (capacity 100)
7.5% per order administrative fee applies for online & telephone orders, this includes all costs and postage is free. More information about booking fees.
Additional Links