Prokofiev Piano Concertos 1 & 3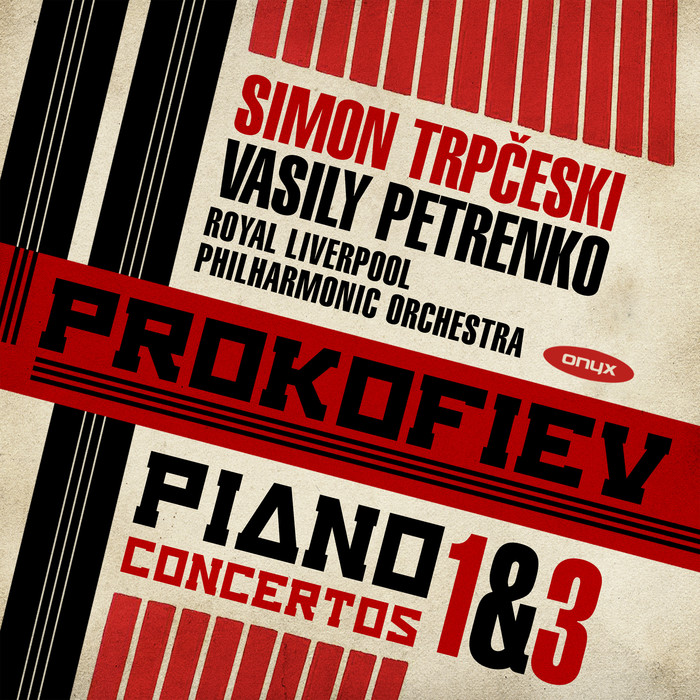 Royal Liverpool Philharmonic Orchestra
Simon Trpčeski piano
Vasily Petrenko conductor

Sergei Prokofiev (1891-1953)

1. Piano Concerto No. 1 in D flat op.10
Allegro Brioso - Andante Assai - Allegro Scherzando

2. Overture On Hebrew Themes, op. 34 bis

Piano Concerto No. 3 in C op.26
3. I. Andante - Allegro
4. II. Theme and Variations: Andantino
5. III. Allegro Ma Non Troppo

Prokofiev was just 21 when he first performed his First Piano Concerto in Moscow, on 25 July 1912, with his teacher Nikolay Tcherepnin conducting. That same year, even as he was composing his ferocious Second Piano Concerto, Prokofiev was contemplating composing "a little pendant, something a little lighter". The Third Concerto has the kind of grace, economy and 'balance' that one might almost call Classical. Indeed, it has stylistic traits in common with Prokofiev's First Symphony known as the 'Classical'. In it's arrangements of its movements the Third comes close to the concerto form established by Mozart - two brisk outer movements framing a slow central movement (which broadly echoes the Allegro - Andante - Allegro from of Prokofiev's First Concerto). It has become one of the 20th century's most popular concertos.


Price

£12
£2.50 P&P (per order)
Buy Album